Our Mascot packages give youngsters between the age of 5-12 the experience of a lifetime, by giving them the chance to go behind the scenes at Plainmoor, before the ultimate thrill – leading their heroes out onto the pitch!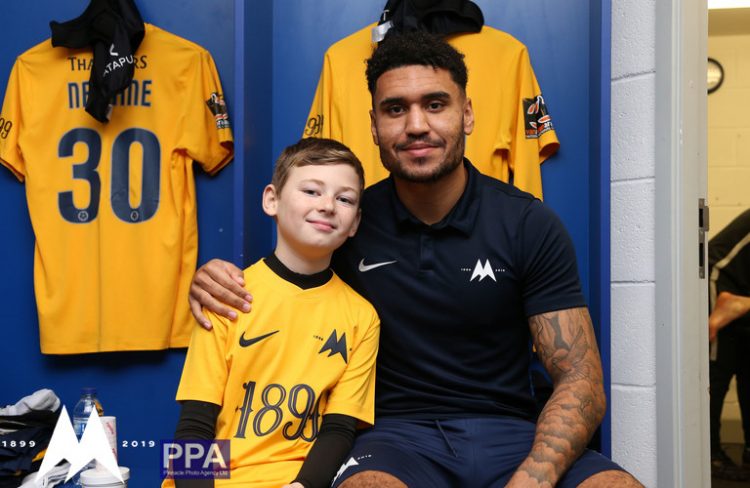 With a full 2019/20 kit included, there really has never been a better time to treat a special someone to this amazing experience!
Mascot packages include:
Match ticket plus one guardian
Premier seating in the Family Stand
Meet the United players in the home changing room
Name & photo will appear in our matchday programme
Your child will be introduced to supporters by our PA announcer
Your child will lead out the team onto the pitch ahead of kick-off
Commemorative photo
Full child's version of our superb 2019/20 kit included – Home or Away!
All of this is available for £99 + VAT
To book your space, or for further details, please contact Commercial Manager Sharon Cox on 07949 005832 or via sharonc@torquayunited.com.