Torquay United are a club that have been blessed with some excellent full-backs over the years, and that pattern has continued in recent times, with right-back Ben Wynter making the spot his own since moving from the capital to Plainmoor.
After coming through the ranks at Premier League Crystal Palace along with his brother Alex, Wynter made a number of appearances in first-team friendlies for the Eagles, including a notable cameo in a 3-1 win over Valencia back in 2016. His thirst for regular football would eventually see him leave Selhurst Park though, first for Bromley and then Hampton & Richmond, before The Gulls came calling in the summer of 2018.
"Torquay is much different to London, so it was a big change for me, but one that I've enjoyed," begins Ben.
"It's much more chilled and peaceful, which suits me.
"I have all my family in London so of course I miss them, but I always knew one day I would have to move away from home for football and I feel it's made me grow up and mature.
"I've always loved the seaside since I was young, so being able to live so close to it, and do what I love doing most is great. "
Following his move to Torquay, Wynter wasted little time before establishing himself as one of the first names on the team sheet, and after his starring role in last season's NLS championship success, an injury sustained during the festive period last December left the ever-reliable defender having to adapt to a spell on the sidelines.
By the time a halt in playing action had been enforced, Ben had thankfully returned to full fitness once again.
"Of course no footballer enjoys being injured, but you also have to accept it is a part of football.
"I think the main thing whilst being injured is staying positive mentally, because it is easy to get down when you are not doing what you love doing.
"Being injured at the same time as Liam Davis meant that we kept each other positive, and focused, on working hard to get back playing as soon as possible. We've always been pushing each other, on & off the pitch.
"Saturdays were the worst for me during that time, because I had been so used to my usual routine, getting in the zone to play a game etc, and then suddenly you aren't doing that anymore. It was just nice to be back fit again."
The step-up in class following promotion last April has seen the squad facing up to challenges not present in the division below, however Ben remains philosophical, and points to the progress made by the team over the course of the campaign.
"Last season was special for us all.
"We knew this season would be tougher because obviously it is a league above, with a lot of good teams and experienced players.
"At one point earlier in the season we were two points of the top, so I think that just shows we have the quality in our squad. We've had a lot of injuries though, which hasn't helped."
Finally, Ben… tell us, just one more time, about THAT goal at Woking?
"What a day that was," he grins.
"I honestly still watch the video of it at least once every few days. It was an unforgettable moment for myself, and I'm sure the fans enjoyed it a little too!
"Hopefully there will be more moments like that to come for us as a club."
Thank you to all our sponsors, including Ben's Player Sponsors: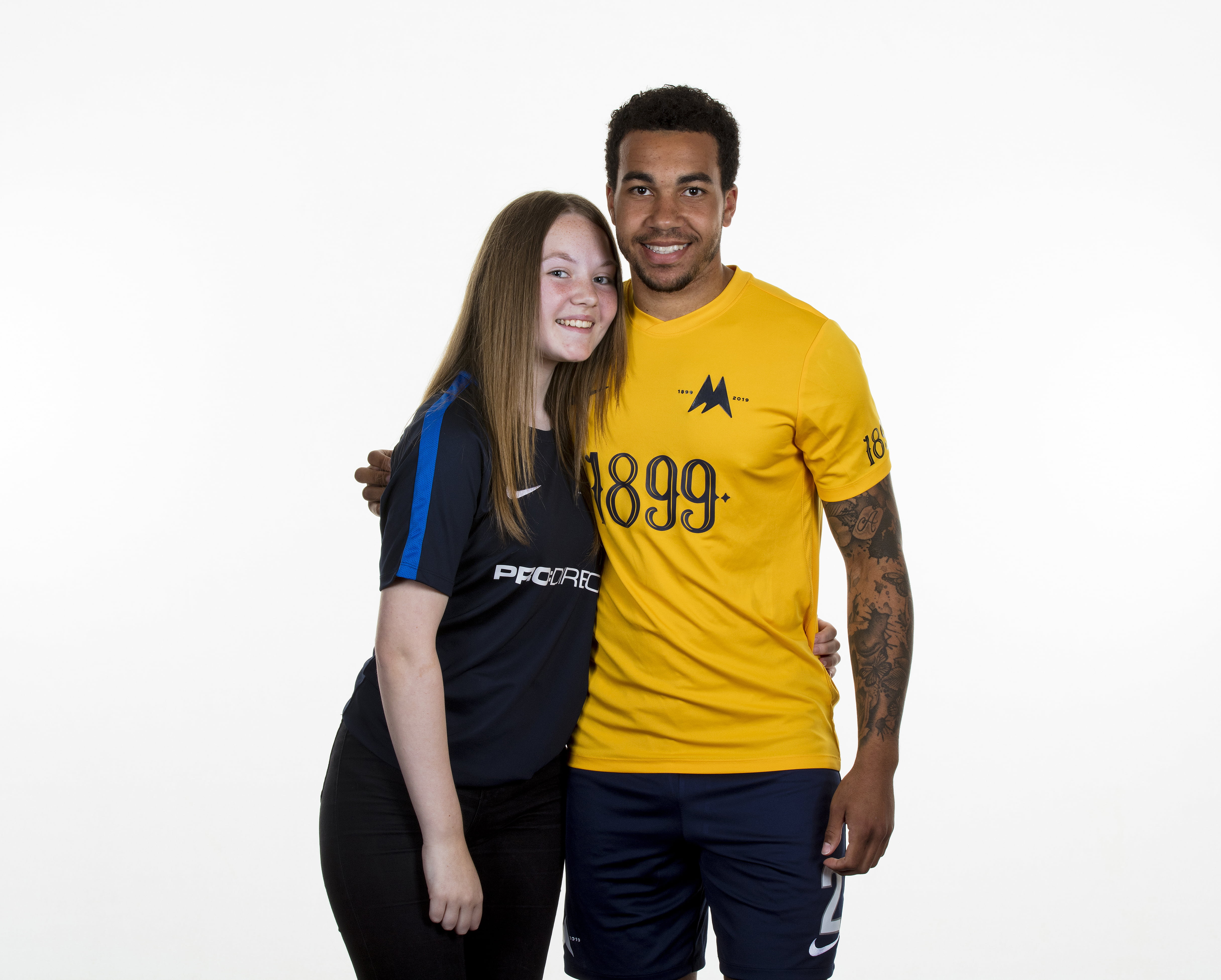 The Thorne Family (Home)
Karis Dudley (Away)
Your continued support is hugely appreciated!