Collectors of Torquay United's superb matchday magazine, 1899, now have the perfect companion in which to store their collection in.
In eye-catching Black / Gold, the TUAFC 1899 Magazine Holder is available here. Holding up to 20 magazines, this will ensure that your own personal record of the 2019/20 campaign are kept in pristine condition for years to come!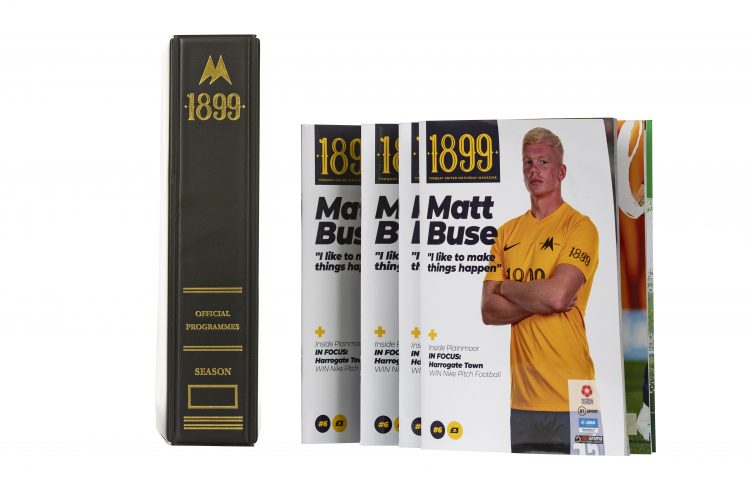 There is still some availability of Issue 23 of 1899 in our online Club Shop at present, so if you would like to purchase one of the most unusual matchday items in recent times, please click here.
Requests for any Back Issues of 1899 Magazine should emailed to yellowarmy@torquayunited.com whilst the stadium is closed. Please note though, that some issues have already sold out.
Along with our iconic 2019/20 replica kits, training and leisure wear, there is a whole range of official club products on offer, providing Gulls fans everywhere with the perfect souvenir solutions, whatever the occasion!
All of these items and much more are available 24/7 from our online shop here.
Please be aware that due to the current measures in force throughout the country, deliveries may take slightly longer than usual to reach supporters. If you have not received your order within 14 days, please email us via yellowarmy@torquayunited.com