Torquay United AFC has always been proud of the astonishing levels of support it has received at from our magnificent Yellow Army, and whilst it has always extended well beyond the Plainmoor terraces, we are delighted to hear that the club continues to win over new fans across the globe.
The latest member of the #InternationalGulls to get in touch with us is Stefan, from Austria.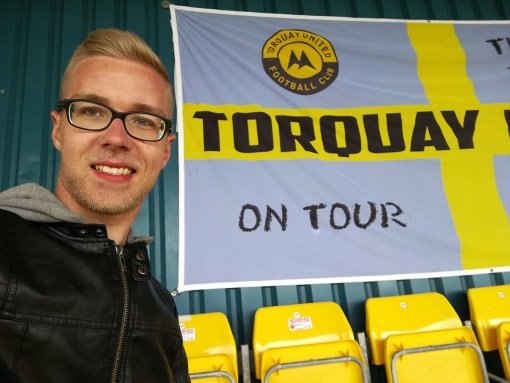 The man himself shared a few words with us to describe how his love affair with United began.
"I've been a football fan since I was 6 and I've always been particularly interested in English football." said Stefan
"From my teenage years onwards, I have spent my annual holidays in England, and when I booked my holiday to Torquay two years ago I found out about the local football club here! Therefore I was really pleased to see Torquay back to winning ways during my holiday here last year.
Things really moved up a gear in March, as he made his first visit to Plainmoor. Gary Johnson's men responded in style that day, as they secured a hard-fought 2-0 victory.
"I finally made it to my first Gulls game in March this year against Dartford. I'm pleased to say that I'm now able to visit many more matches of the Yellows, as I've now moved to Torquay! I hope Reidy, Ruari and co. bang in a few more goals in the National League while I'm here."
One last message for the side, Stefan?
Auf die Gelben! (Come on you Yellows!)