Our Match Sponsors for Tuesday's top of the table clash with Sutton sees a familiar family of Torquay United fans once again show their support for the team in yellow.
John Jarvis has been an avid United fan for many years, whilst his son, Jamie, has certainly followed in those footsteps. As well as sharing in his father's love for The Gulls, Jarvis junior co-founded Football Champions Tour (FCT) in 2011, with the company now recognised as the world's leading sports marketing agency for the latest generation of footballing icons.
As well as being the largest organiser of legends football matches across the globe, they also represent and have unrivalled access to the biggest legends of the game, as well as their agents. FCT is a destination for brands to source their talent solutions for sponsorship activations, personal appearances & advertising campaigns.
Against that prestigious backdrop, and with over a century of devoted support of the club behind them, it only seemed fitting that the Jarvis family came together to sponsor tomorrow's titanic clash, following on from their last successful venture with the club – the 6-1 Boxing Day triumph over Yeovil Town.
Certainly, a similar performance – and another three points – on Tuesday evening would be most welcome!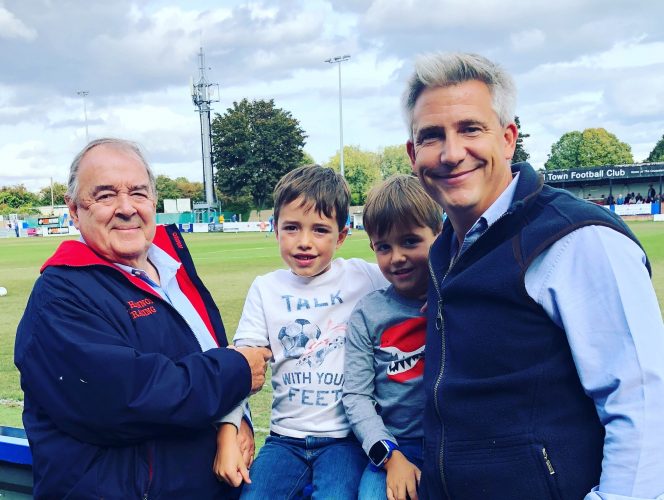 "My son Jamie and I have a combined support of Torquay United AFC of over 100 years" said John.
"He is the managing partner of the Football Champions Tour, and we thought it would be great fun to sponsor a game. We'd like to say a big thank you to the livestream team, as the Torquay pictures and commentary are so much better than most away games."
The club would like to thank the Jarvis family again for their fantastic support, and we hope you all enjoy the game on Tuesday evening.
For further details regarding Football Champions Tour, visit their website here.