United Groundsman Julian Gouldthorpe has provided supporters with an update on the Plainmoor surface.
With extensive work having taken place on the pitch over the last few weeks, the hallowed turf of United's home is beginning to take shape, with green grass now clearly evident across all areas of the playing surface.
"The grass is now growing, although there is still work to be done," begins Julian.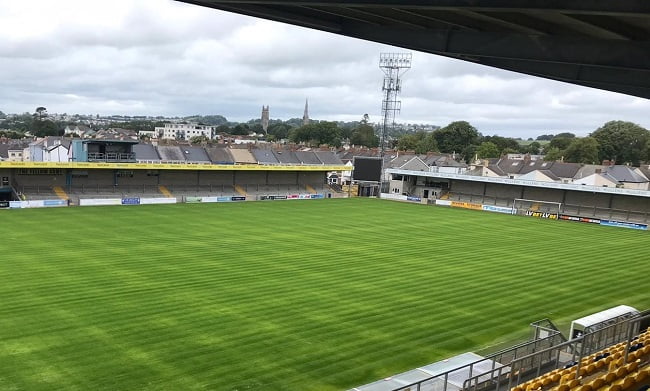 "The surface will now be cut twice a week, and this will eventually to go up to three times a week. It's an ongoing progress, but we are going in right direction.
"It's now a case of maintaining the pitch by cutting, and giving it the right type of fertiliser, to ensure it is kept healthy."