Who's The Boss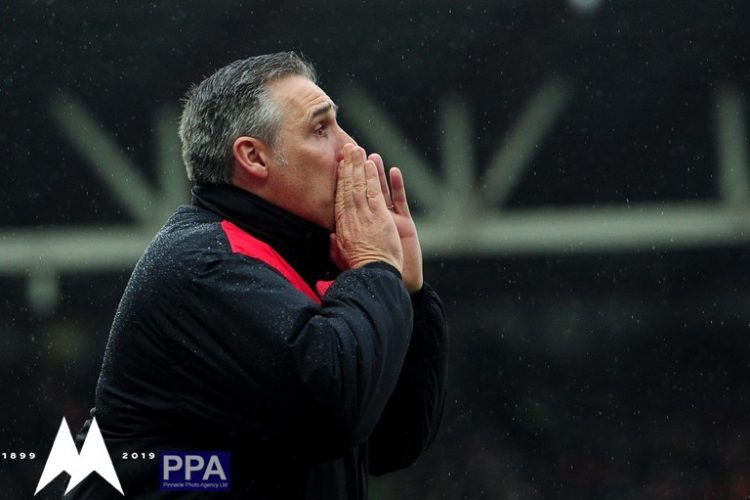 John Pemberton was appointed manager of the Spireites in January 2020 after previously managing Kidderminster. A former top-flight footballer, Pemberton counts Crystal Palace, Sheffield United, and Leeds United among his former teams. He has led Chesterfield to one win and one defeat so far in this campaign,
How Have They Been Doing?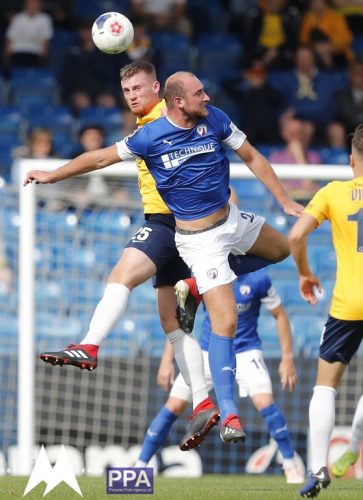 Chesterfield started the season with a 4-0 win over Woking. Goals from Alex Rawson, Tom Denton (pictured), and Alex Kiwomya earned a winning start for the Spireites. They were then to suffer defeat in a 2-1 loss to Hartlepool despite taking the lead through a penalty scored by Denton. They then had Scott Boden sent off in the 78th minute of the match. They were due to play Wealdstone on October 3rd but the match was postponed due to a waterlogged pitch.
Player To Watch
19-year-old forward Alex Rawson is a product of Chesterfield's youth programme. He made his debut in the final game of the 2017-18 season and scored his first ever goals for the Spireites in their 4-0 win over Woking in the opening game of the 2020-21 season.  Chesterfield manager John Pemberton praised Rawson's display and predicts big things ahead for the young striker.
"He wants to play for this club. I want him to be put into the team and stay there. It's important that we nurture him, however. He's at a good club to develop at," Pemberton told Chesterfield's website.
Played For Both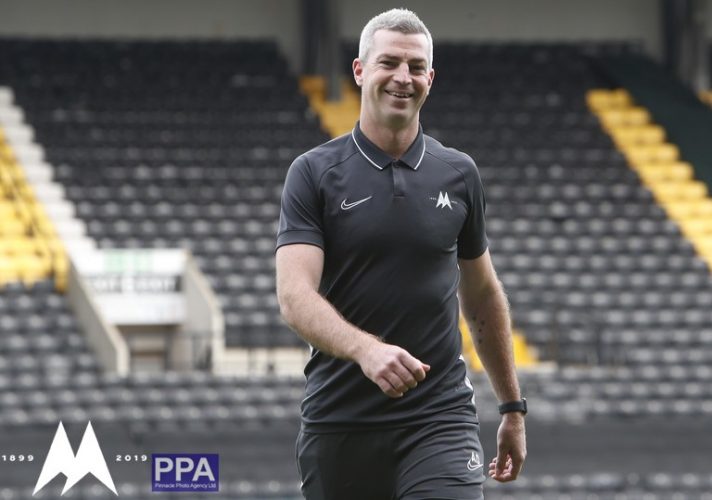 Torquay United assistant manager Aaron Downes proudly wore the shirts of Chesterfield and Torquay United during his playing career. His career with Chesterfield spanned from 2004 to 2012 making 174 league appearances. After a few loan spells away from the Spireites he moved to Plainmoor in 2012 and went on to make over a hundred appearances for United.
National League | Torquay United v Chesterfield | 13/10/20 7.45pm KO | Click here to book your streaming pass for tonight's match.