Torquay United AFC are delighted to announce that Robin Stubbs has been appointed by the board as an Honorary Life President of the club.
Former striker Stubbs is a legendary figure in United's history, and is widely regarded amongst Gulls fans as one of the greatest players to have ever represented the club.
After being signed by United manager Eric Webber from Birmingham City in 1963, Robin went on to make 263 appearances during two spells at Plainmoor over the next nine years, scoring 133 goals, and is best remembered for his brace in the 3-3 FA Cup draw against Tottenham, which earned his team a replay at White Hart Lane in 1965.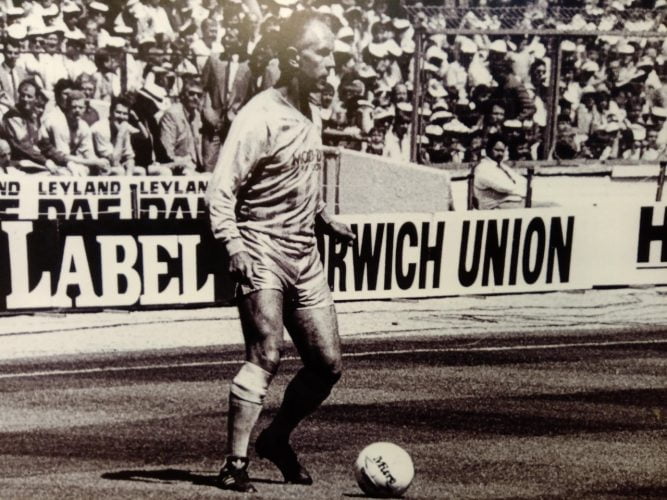 The great man himself was pleased to take up the invitation offered by the club.
"I feel a great honour to have been invited to become an Honorary Life President of Torquay United FC and receive such recognition," said Stubbs.
"It means a lot to me and I am very proud to accept this position. Torquay United is in my blood and will always hold a special place in my heart, some of my best years were spent playing here, notably the 3-3 draw against Tottenham.
"I look forward to continue to support the club in the future."
Robin has been a regular visitor to Plainmoor during his retirement, and the club looks forward to welcoming him back many times in the future in this new capacity.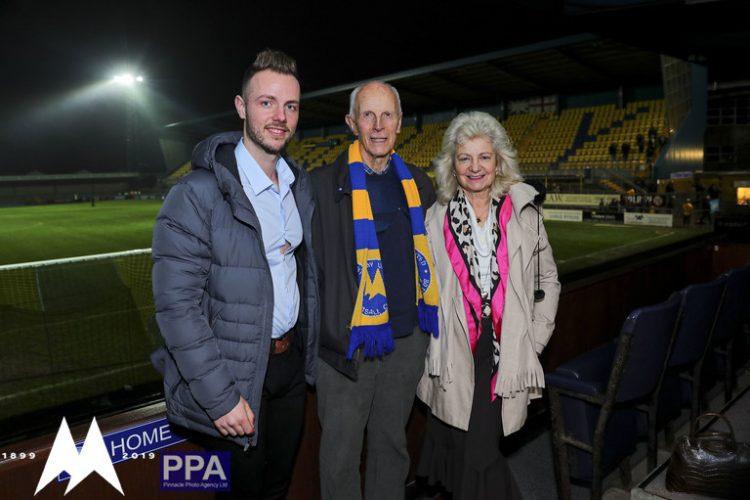 Stubbs (centre) is pictured alongside son Ben Stubbs and wife Joanne Stubbs following the New Years Day match against Yeovil Town.