Ahead of the Wrexham home match at the end of October, Torquay United welcomed some very special guests to Plainmoor – the 10th Torbay (Babbacombe) Sea Scouts!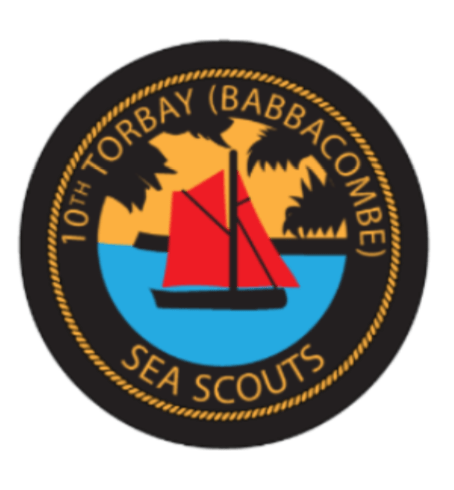 Sea Scouting has the same Purpose and Values as any other Scout Troop, and delivers the same Programme, but with a nautical twist. All young people in Scouting have the opportunity to enjoy water activities, but in Sea Scouting, considerable emphasis is on these activities, and many aspects of naval and nautical traditions are incorporated.
With the Sea Scouts being such an active part of the local community, Torquay United AFC were delighted to invite our young guests to the match, many of whom were experiencing live football for the first time. The players certainly rose to the occasion too, as they secured a 1-0 victory over our Welsh opponents.
We recently received the following letter of gratitude from the group – anybody wishing to get involved with the Torbay (Babbacombe) Sea Scouts, registered Charity No 301087, can contact them via 10thtorbayseascouts@gmail.com.
On a wet and windy Tuesday evening at the end of October our youngest section at our group braved with weather to attend a football match watching our local team. For some this was their first ever outing to the grounds and their excitement showed no bounds.

What they found was a warm and welcoming environment where excitement could be felt in the air as loyal local supporters cheered on our home town team towards victory.

Being offered opportunities such as this allows our young people to learn valuable life skills and develop passions for all activities both in and out of doors. We hope this experience will stay with them for a lifetime and some might become staunch football supporters too.

At 10th Torbay we offer opportunities to all our youngsters from age 6 to the eve of their 18 birthday, and for those over 18 the opportunity to continue living their youth and all the fun activities scouting provides. If you were a scout once or have some time to spare an evening a week you are happy to volunteer in please get in touch so we can have a chat about what you can offer us, and us in return.

What we are raising money for is new camping equipment, such as modern tents suitable for weekend camps and larger kayaks for our older sections to utilise and enjoy (they just never stop growing!).

If you can help with a donation for our group please do get in touch.

10th Torbay (Babbacombe) Sea Scouts, Walls Hill Quarry, Babbacombe Road, Torquay. TQ1 3TA
We're glad you enjoyed your visit, and we look forward to welcoming you all back to Plainmoor again soon!