Households all over the country have been uniting together to pay tribute to the NHS this week, with rainbow drawings now a common sight in windows across Torbay.
The Yellow Army have also been taking up the challenge of sending out positive vibes throughout their local communities, by creating their own rainbows, with a Torquay United spin.
Here's a selection of some of the wonderful efforts we've received below:
Even the Gaffer got involved, with his own personal tribute.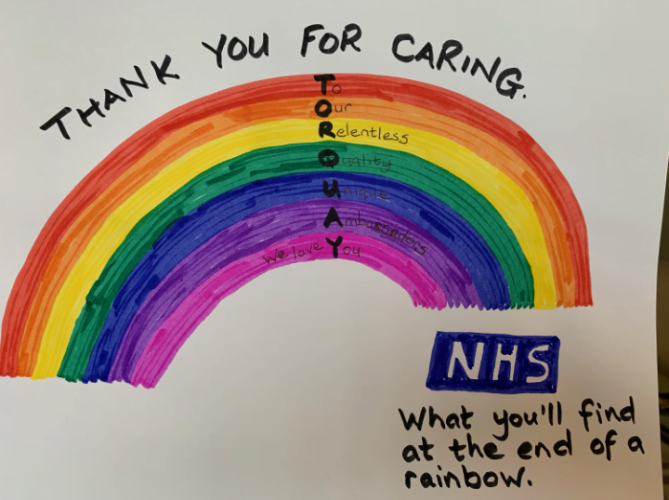 Thanks to everyone that got involved!
Everybody at Torquay United AFC would like to join the rest of the country in praising the outstanding individuals who make up our beloved NHS, all of whom continue to work tirelessly to care for those in need in hugely testing circumstances.
To each and every one of you – Thank you.