With United enjoying a memorable #NoHomeKit fixture last month, Shelter have paid tribute to the clubs involved in raising awareness of the campaign.
As part of the campaign, homeless charity Shelter urged both clubs and fans to 'ditch their home shirt' for games on Boxing Day in order to raise awareness of the fight to end homelessness, as the housing crisis remaining at a critical point, with 180,000 households being made homeless since the beginning of the coronavirus pandemic.
The National League was quick to lend its support to the campaign, and actively encouraged as many of their member clubs as possible to get involved with #NoHomeKit campaign.
For their part, Torquay United AFC were delighted to join in during our festive home fixture against Yeovil Town, as The Gulls turned on the style in black & white stripes – rather than yellow – on their way to defeating West Country rivals Yeovil Town 3-0.
Shelter has since revealed that 278 clubs supported the campaign from every level of English and Welsh football, with the awareness further highlighted by the 21 million impressions received on social media.
Despite the challenges presented by the covid pandemic in the run up to Christmas, over 250 media articles were also generated, as many celebrities and high profile individuals such as Peter Crouch, Spice Girl – Melanie C, Ben Mee and Sadiq Khan also took time out to post about the campaign.
Despite the first #NoHomeKit events having now been completed, supporters can continue to make donations, and learn more about the Shelter's work here.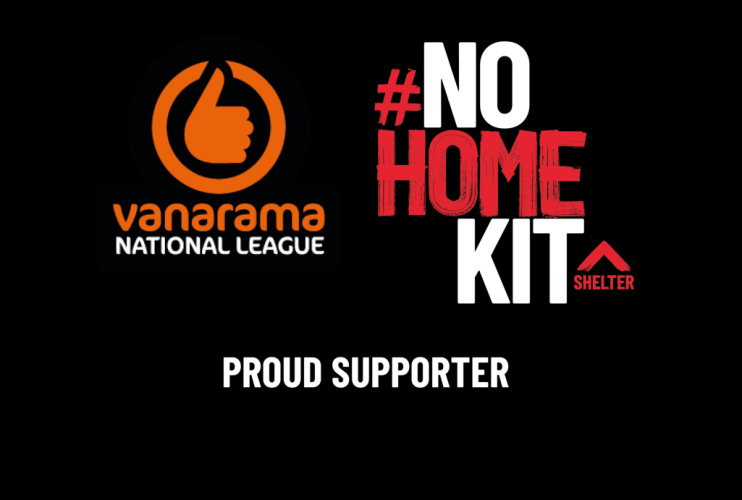 Meanwhile, our modern twist on the Club's previous home colours of black & white stripes continues to prove hugely popular with supporters, with our collaboration with sportswear giants Nike and official kit partners Pro:Direct paying off once again, with another iconic shirt.
Shirts are available online here, or can be purchased from the Club Shop at Plainmoor between 10am-2pm Wednesday-Friday, with 2021/22 Season Ticket holders also entitled to a 10% discount off Club Shop purchases.
#OneClub #OneCommunity