With their name proudly on display above Plainmoor's Away Terrace at the Babbacombe-end of the stadium, Wollens is a name that will already be familiar to United's supporters – those have visited the ground itself, or those who have watched Gary Johnson's side rise to the top of the National League via our ever-popular Livestream service so far this season.
Here, Michelle Pugh from Wollens tells us a little bit more about the business, and their long-standing partnership with Torquay United AFC.

"Wollens is a regional law firm, and we have a long history of operating in Torquay," begind Michelle.
"Prior to our re-brand in 2019 we were known as Wollen Michelmore, although some fans will remember us as Hooper and Wollen! In recent years, we've grown into one of the largest solicitors in the South West, with exceptional specialists across private client matters, as well as company and commercial law. This means that we can help you everything from writing your will and selling your house to arranging a commercial business transaction.
"We are a medium size firm, which means we are big enough to deal with sizeable matters, but yet we never lose sight of what's most important: to provide the best possible guidance in a no-nonsense, approachable and accessible way.
"We have just integrated our Dartmouth, Newton Abbot and Torquay offices into one new office – our new South Devon Hub which is situated in the Torwood street development in Torquay – a great new office with fantastic facilities, right in the heart of the town.
"Doing the best for our clients will always be our driving force, as demonstrated by our haul of industry awards over the years which we're pretty proud of – such as winning the top prize for Excellence in Private Client Practice at the Law Society's Excellence Awards and Law Firm of the Year at the Devon and Somerset Law Society Legal Awards."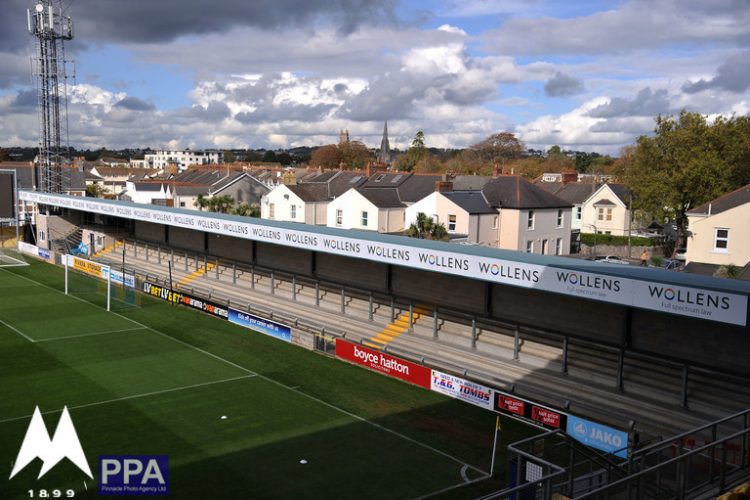 How / Why did you first get involved with TUAFC?
"We support the community locally and understand that sport is at the heart of any community – with that in mind, we support many of the local clubs and teams across the region.  TUAFC, like ourselves, has much history in Torbay and is very much part of the that local community.
"Our sponsorship provides support for the club and we believe that the fans and their families are a perfect fit for us and we would be happy to assist any with their legal needs. Our sponsorship of the away stand at the start of the 2019 / 2020 season is perfect as all of the home fans can see it !
"In addition though, many of our partners and staff have followed the club through thick and thin, and any Torquay United discussion always brings up discussion of moments like being at Wembley against Blackpool in 1991 and some of the classics against Exeter City over the years!"
What are the advantages of being involved with Torbay's only professional sporting team?
"We believe that professional sport has a place in the hearts and minds of local residents, there is great following in and away from the ground. We hope our involvement supports the club and helps it to grow and thrive.
"We are pleased to be associated with Torquay United and hope to work with the fans and their families in years to come."
For further details regarding how Wollens can assist you, visit their website here, or phone one of their offices via the numbers listed below:
South Devon: 01803 213251
Exeter: 01392 274006
North Devon: 01271 342268
On behalf of everybody at Plainmoor, thank you, Wollens, for your continued support!
#oneclub #onecommunity