Whilst Gary Johnson's men continue to ride high at the top of the Vanarama National League, Torquay United AFC would like to pay tribute to another one of our much-valued sponsors, who continue to support the club off the field.
Regulars to our popular business networking breakfasts at Plainmoor will already be aware of Your Partnerships – Here Lee Randall-Pybus tells us more about their unique partnership with The Gulls…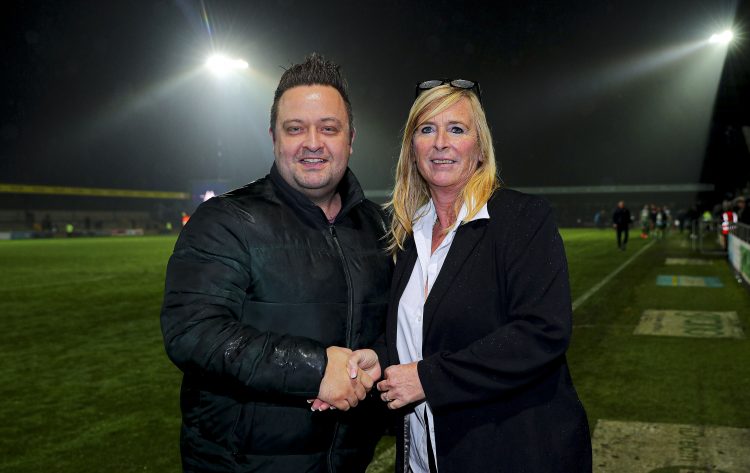 Can you tell me a bit about Your Partnerships?
"Your Partnerships is the world's fastest growing business networking platform," begins Lee.
"We host up to 200 online networking events per month covering all industries and genres, including sector specific events, networking tutorials, plus webinars with successful business leaders."
How & why did you first get involved with Torquay United AFC?
"I love the team spirit – both on and off the field. Having such a great sporting focal point within the local community is essential for bringing people together.
"My 12 year old son is a big fan, so he comes along with me and his grandad to matches – when allowed.
"It is a real family occasion!"
What are the advantages of being involved with Torbay's only professional sporting team?
"Being able to show support, and create awareness for the business, has been an essential point to being involved with the team.
"Also, its great to let off steam with a few goal celebrations or bad tackles!"
Where can people find out a bit more about Your Partnerships, and how it can benefit their business?
"Anybody who would like to know more can contact me by emailing lee@yourpartnerships.co.uk or by visiting www.yourpartnerships.co.uk.
"We can help any type of business grow, and create relationships with other business owners which helps them become a stronger force.
"Not only nationally, but internationally, as we now operate in 18 different countries!"
On behalf of everybody at Plainmoor, thank you, Lee, for your continued support!
#oneclub #onecommunity