Torquay United AFC 2020/2021 Season Tickets Now On Sale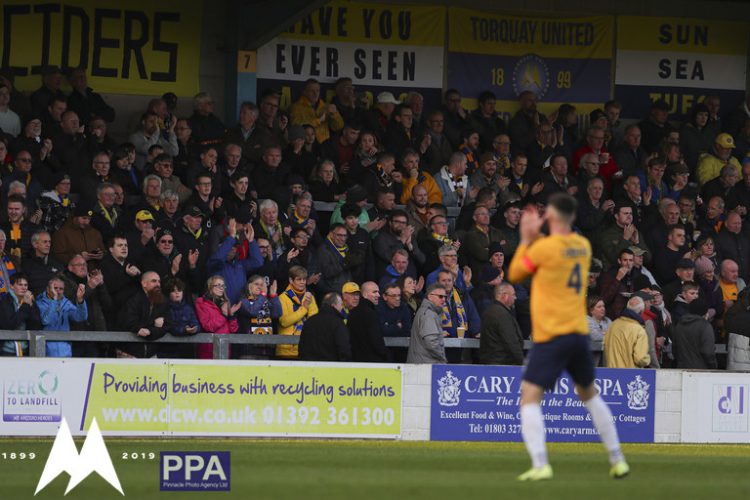 Following the welcome news from the National League of the new season start date of 3rd October 2020, Torquay United AFC is now in a position to confirm Season Ticket arrangements for the 2020/21 season, as the club embarks on the next chapter in its quest to regain Football League status.
With Plainmoor's capacity likely to be significantly reduced for the forthcoming season due to the continuing impact of the Covid-19 pandemic, the club has decided to take a proactive approach by implementing a structured release of Season Ticket availability. The initial release of ticketing allocation will be restricted to 2019/20 Season Ticket holders renewing their Season Tickets for the first two weeks, with further staged releases  following constant review by the club, who will continue to liaise with all governing bodies including the National League throughout.
In these unprecedented times, we trust the Yellow Army understand and appreciate the club's structured release policy for 2020/2021 Season Tickets.
Despite the challenges Torquay United AFC has faced in the absence of matchday revenue during the past five months, the club fully recognises the impact the pandemic will have had on all of our of supporters too. Therefore, the club has made the decision to freeze 2020/21 Season Ticket prices to match last year's prices, in addition to introducing another early purchase window, following last year's incredibly popular 'Champions Rate', which represented significant savings on both standard Season Ticket rates, as well as matchday prices.
With the handling of cash payments being limited across the world due to risks associated with the recent global pandemic, Torquay United AFC has decided to join a growing number of stadiums throughout the country in operating cashless turnstiles ahead of the forthcoming campaign.
This move will be facilitated by our new look & easy to use ticketing website here, where both Season Tickets and future individual match tickets will be available to purchase, subject to availability.
With large numbers of the Yellow Army already choosing to purchase their matchday tickets via card payment, the impact of introducing cashless turnstiles throughout Plainmoor will not force a change in habits for the majority of our supporters.
As well as reducing any related health risks, cashless turnstiles will also benefit supporters' matchday experience by improving the speed of service and cutting queue times when accessing the stadium.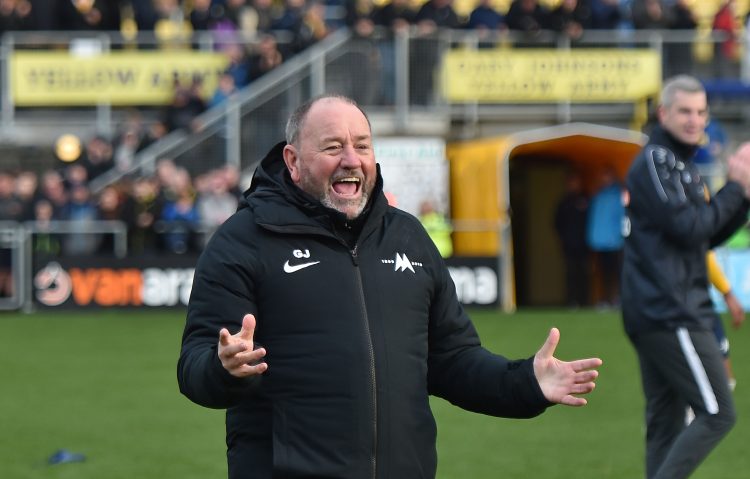 Season-Ticket Prices
| | | | | |
| --- | --- | --- | --- | --- |
| | Adult | Concession | Under-18 | Under 12s* |
| Bristow's BenchEarly Discount Rate |  £299 | £263 | £90 | £46 |
| Bristow's BenchFull Price | £340 | £300 | £125 | £69 |
| Family StandEarly Discount Rate |  £281 | £245 | £90 | £46 |
| Family StandFull Price | £320 | £280 | £125 | £69 |
| PopsideEarly Discount Rate | £ 263 | £ 227 | £ 90 | £46 |
| PopsideFull Price | £300 | £260 | £125 | £69 |
Individual Ticket Prices 2020/21
| | | | | |
| --- | --- | --- | --- | --- |
| Stand | Adult | Concessions | Under-18 | Under-7 |
| Bristow's Bench – Advance | £17 | £15 | £9 | FREE with a paying adult |
| Bristow's Bench – Matchday | £18 | £16 | £10 | £1 with a paying adult |
| Family Stand – Advance | £16 | £14 | £9 | FREE with a paying adult |
| Family Stand – Matchday | £17 | £15 | £10 | £1 with a paying adult |
| Popside – Advance | £15 | £13 | £9 | FREE with a paying adult |
| Popside – Matchday | £16 | £14 | £10 | £1 with a paying adult |
Note:
Concessions apply to people aged 65 or over on 1st August 2020.
Student rates apply to holders of a valid NUS card as at 1st August 2020
Under 18 and Under 12 rates apply to ages at 1 August 2020
Proof of disability required on purchase, DLA or blue badge, will entitle you to a carers season ticket free of charge.
Under 12s season ticket only available when purchased with an Adult Season Ticket, maximum 2 per household.
With Plainmoor currently closed, Early Rate Discount tickets will go on sale online from our new ticket website here at 17:30  on Tuesday 4th August, and will be available until 17:00 on Monday 31st  August, with Standard rates coming into force thereafter. Existing season ticket holders will have priority access to renew their season ticket until 17:30 on Tuesday 18th  August 2020, enabling them to reserve their seats for next season. After this priority period has ended, any unreserved seats will then be released for general sale in the next staged release of Season Tickets.
There will also be a dedicated Season Ticket phoneline 01803 328666 available on Wednesday 5th August between 10am – 2pm, and Friday 7th August between 10am – 2pm. Thereafter the phoneline will be available every Monday and Wednesday between 10am – 2pm for supporters wishing to purchase Season Tickets over the phone, or requiring any assistance with their online order. The Stadium will remain closed and we ask supporters not to visit the stadium during this period. Additional support can also be gained by emailing yellowarmy@torquayunited.com.
The Early Discount Rate rewards supporters for committing early, with savings on matchday prices of up to £92 per adult, of up to £82 for concessions, and £117 for Under-18s.
Following its successful launch last year, the club will continuing to offer the Under-12s Season Ticket, which works out at £2 per game at Early Discount Rate – a saving of £161.
In addition to this, Under-7s can continue to attend Plainmoor free of charge when accompanied by an adult Season Ticket holder, ensuring the next generation of Yellow Army fans are always able to enjoy the action at Plainmoor with their families.
Benefits of being a TUAFC Season Ticket includes:
Your seat guaranteed for all home league games
Under 7s season tickets are free with an accompanying adult Season Ticket holder
Under 12s Early Discount Ticket a maximum of two can be ordered from the same household when purchased with an Adult Season Ticket
Early Discount Adult tickets start at £11.44 per game, Concessions from £9.87 per game, under 12s from £2 per game when purchased with an Adult ticket
Priority to purchase your seat for all home cup games
Priority to purchase tickets for away games that are all ticket.
Season ticket holders also qualify for up to 10% discount off items purchased directly via the TUAFC Club Shop
Due to the early end to the previous campaign, the club would like to show its appreciation to 2019/2020 Season Tickets holders by providing the following additional benefits to those who choose to renew for 2020/2021, and donate any monies paid for the outstanding games cancelled in 2019/20. These will include 6 free tickets for a new supporter, an exclusive invitation to a training match, as well as free entries into monthly draws to win a signed home shirt and a one-to-one meeting with United manager, Gary Johnson. Full details regarding these benefits can be viewed here
Due to capacity likely to be significantly reduced once Plainmoor re-opens, Season Ticket holders will be given priority access to home fixtures. Please be aware due to social distancing restrictions, the club cannot guarantee your normal seat in these circumstances. The club, will however, endeavour to allocate you a seat as near as possible to your preferred location.
Supporters can view out Frequently Asked Questions page here, which also contains a link to our full Terms & Conditions.
Everybody at Torquay United AFC would like to thank the Yellow Army for embracing this next step in the club's development, and we look forward to welcoming you all back to Plainmoor as soon as possible for what promises to be another exciting season at Plainmoor!