Following its launch last month, the club have received a brilliant response to our free ticket initiative for First-Time Junior Visitors.
At Torquay United AFC, we know how special a junior supporter's first visit to a football ground is, and what special memories those particular matches hold.
All the staff, management and players here at Plainmoor remember their first games, and as a club committed to the future generation of Yellow Army supporters, we are delighted to offer 10 free tickets for new fans aged 12 or below for each league home game.
To add to their excitement, these new junior fans will receive a special memento of a free certificate to mark their first game, which will be presented to them pitchside before kick off, and appear in the following matchday magazine.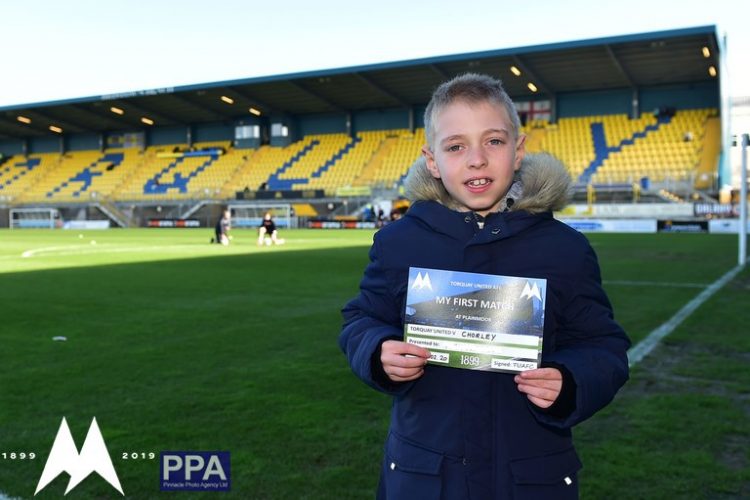 These First-Visit tickets are available on a first come, first served basis, and must be ordered prior to the matchday. Please contact the club by email lorrainer@torquayunited.com or phone 01803 328666
Please note: The minimum unaccompanied age for entry to the Ground is 14 years of age. All persons under this age will be required to attend and sit within close proximity (determined at the absolute discretion of the Club) to an adult (aged 18 and over).