50/50 Draw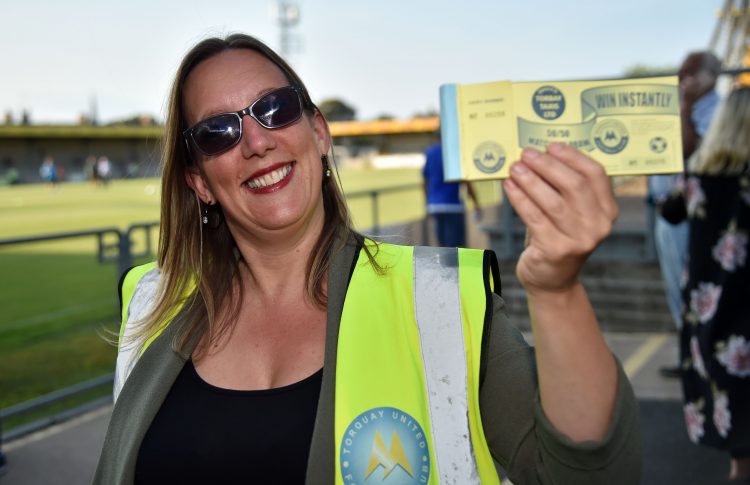 During the half-time break, fans get the chance to win the 50/50 draw. With the prize pot getting split between the Club and the holder of the winning ticket, everyone's a winner!
Tickets are priced at just £1, with sellers going around the ground prior to kick off. Winning numbers will be announced over the tannoy during the half-time interval. Unclaimed prizes will be advertised online, and if no winner is identified by 5pm the following Friday, the prize will be rolled over to the following match.
With draws taking place at every home game, next time it could be YOU taking home the prize!