Programme & Team Sheet Sponsors
Any supporters who would like a copy of the official teamsheet emailed to them after the match should contact joanneh@torquayunited.com.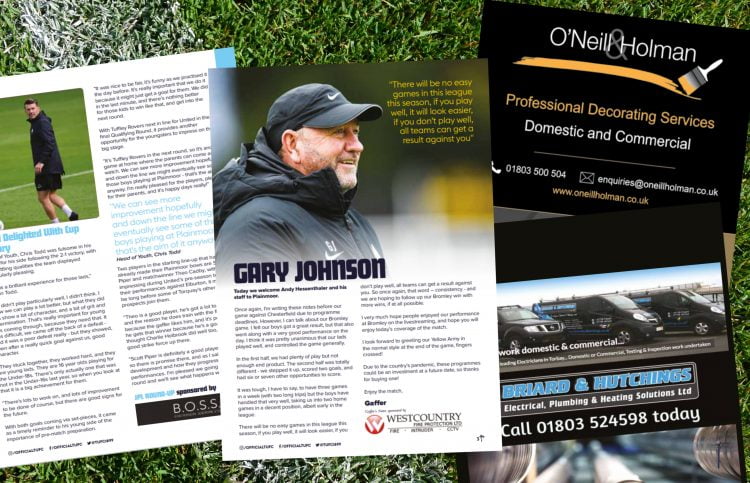 Matchday Programme Sponsorship 
Our excellent matchday programme, 1899 Magazine, is read by hundreds of home and away fans each season, and as a popular keepsake for supporters, programme sponsorships offers exposure that lasts well beyond a matchday.
1899 was recognised as one of the leading programmes in the division during 2019/20.
A 38-page publication is produced for every home match, and we offer a range of different options to suit a variety of businesses. 
Advertising in our matchday programme is a great way to get your brand in front of a huge audience across a minimum of 22 home games. Full page, half page and quarter page packages are all available, and with the ability to refresh your advert as many times as you want, you can make sure you can deliver up-to-date information to supporters. 
We also offer companies the opportunity to sponsor the most prominent regular features within the programme, ensuring your company is always grabbing the supporter's attention. 
Matchday Programme Sponsor benefits include:
Front cover sponsorship, including logo and the name on the front of all programmes 

throughout the season

 

Full page advert inside the programme

 

Promotion on the club website and social media

 

Access to 

new and bigger target markets

 

I

ncreased brand exposure.

 
Team Sheet Sponsor
This season we will also be offering businesses to promote their services on the club's official team sheet.
With a new team sheet produced for every home fixture, your business will not only appear on each physical sheet presented to all internal home & away club staff, but it will also be visible to supporters of both teams, who will be eagerly awaiting the team news on social media!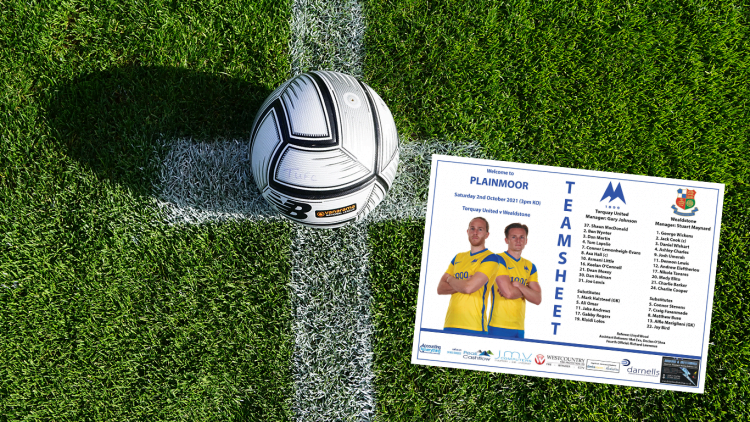 For more details, contact Commercial Manager Sharon Musker on 07949 005832 or email sharonm@torquayunited.com