Perimeter Advertising
Perimeter advertising at Plainmoor is an ideal opportunity to give your business some unique exposure!
Adverting boards at Plainmoor are seen by large numbers of potential customers throughout the season, offering an effective vehicle for companies to reach a large captive audience – whether it's at the game itself, through the club's live streaming service / highlights packages, or on television via the National League's broadcast partner, BT Sport.
With coverage of matches at Plainmoor likely to also include photographs in the local press and websites for both teams involved, there is the potential for unrivalled exposure for your brand, both locally and nationally.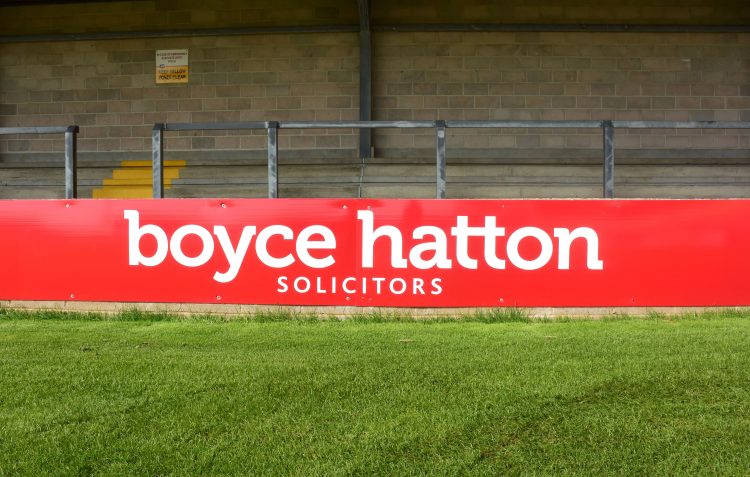 Perimeter Advertising benefits include: 
Pitch or 

supporters

 facing boards available

 

Exposure of your 

brand

to fans

at every home match

 

Local and National exposure via TV, local press and online

The potential to promote your business overseas via the club's online streaming service
Prices are as follows:
Single pitch side board £500 + VAT
Double pitch side board £1000 + VAT
Single crowd facing board £250 + VAT
Double crowd facing board £450 + VAT
For further details, please contact our Commercial Manager, Sharon Musker, on 07949 005832 or email sharonm@torquayunited.com.