Young United defender Louie Slough tells us all about his first, and best, footballing experiences…
Who was your first footballing idol?
That would probably would have to be my grandad, Alan (ex-Luton, Fulham, Peterborough & Millwall midfielder). When I was younger, I never really used to watch a lot of football – I just loved playing it! When I did watch football it was either with my uncle down at Plymouth, or watching old clips of my grandad playing.
Who is the best player you've played against?
Ethan Ampadu. Whenever I played against him when he was at Exeter, he was always the best player – so strong and he had loads of ability on the ball.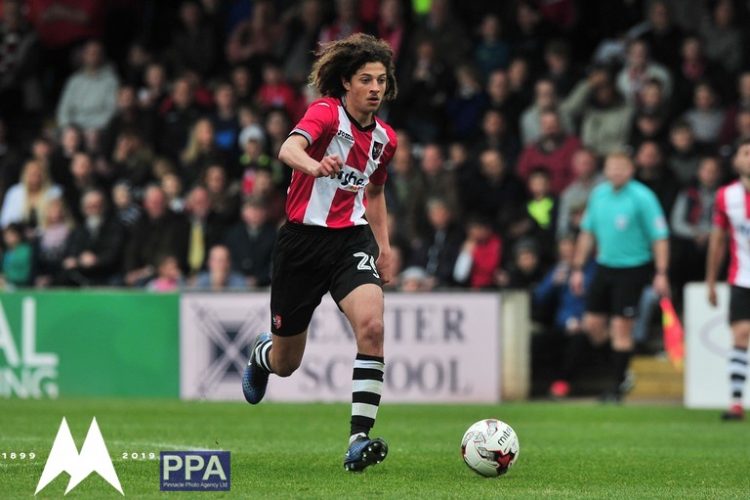 Who was the first team you supported, as a kid?
Plymouth Argyle – my uncle took me to one of the games when I was really young, and that's all I ever knew at that age!
What is the first goal you remember scoring?
The first goal I remember scoring was when I was younger playing for Plymouth's academy, I think I was 9, and we were  playing in little 7 v 7 games.
What is the best goal you've scored yourself, or seen?
Being a central defender, I haven't scored many goals but when I do they are mainly from set pieces. One of the best goals I've seen is Armani's goal vs Argyle last pre-season!
Apart from Plainmoor (of course), what is the best ground you have played at?
I haven't really played a lot of games in stadiums as such because I've played a lot of my football at youth team level, but playing on Southampton's training pitch was nice, and also Bristol City's, where I played during a reserve game last year.
What the first football match you went to?
I don't know for sure, but I think it was Plymouth vs Cardiff in the Championship. There was a packed crowd and a great atmosphere.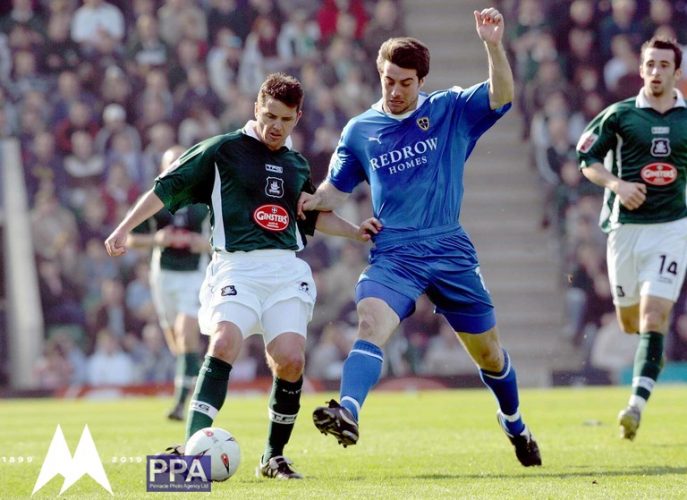 What is the best match you've played in?
I would probably say one of the youth games I played in last year, against Cirencester when I scored two goals.
What is the first thing you make sure you do on a matchday, as preparation, or as a ritual / superstition?
I like to eat a certain time away from kick off, and I like to listen to music before turning up to the ground. Then I am in the zone of doing the best for the team.
Finally, what is the best bit of advice you could give to any young player?
It's good to work hard off the pitch, but when you're on the pitch in front of the staff or the Gaffer, then you need to impress because that's what really matters!