Sutton 0
United 1
(Hall, 81′)
Captain Asa Hall scored a crucial late winner at Gander Green Lane, as United secured a 1-0 win at promotion rivals Sutton.
Hall's late header won the day, as Torquay produced a performance and result that firmly blew open the National League title race.
Manager Gary Johnson made a single change to the side that came from behind to beat Weymouth 2-1 on Saturday, where Dean Moxey swapped places with Ryan Law, with the latter taking his place amongst the nominated replacements alongside the returning Kyle Cameron.
Torquay's intent was clear from the outset, and they won their first corner of the inside the opening 60 seconds. That set-piece may have ultimately amounted to little more than a goalmouth scramble, however it was clear evidence of United's commitment to start proceedings on the front foot.
A slick move in the 8th minute nearly saw Armani Little break through, however after some neat interplay between Connor Lemonheigh-Evans and Adam Randell saw Little played into the danger area, a last-gasp challenge robbed The Gulls' midfielder of a shooting opportunity from ten yards.
Lemonheigh-Evans, picking up on a Danny Wright pass, drove into box six minutes later to register the match's first shot on target, as his rising effort forced Bouzanis to palm the ball behind, before moments later, it was his back-post header that threatened again, before dipping wide of the nearest upright.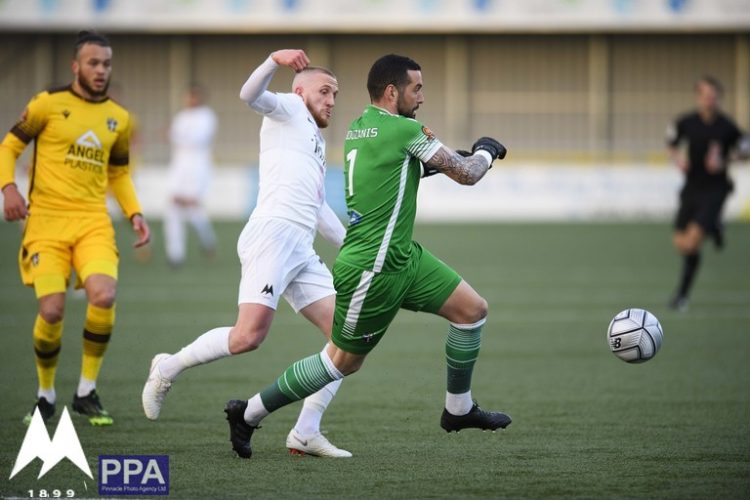 It wasn't until after the half-hour mark that the hosts went close to threatening Lucas Covolan's goal, and even when they did, David Ajiboye's low strike from the edge of the D was comfortably off-target.
On 41 minutes, sheer persistence from the men in white shirts saw Wright presented with a half-chance as the ball rebounded to him inside the 18-yard box, however United's target man didn't have enough time to adjust fully, with his opportunist effort eventually smothered by Bouzanis.
Having dominated the opening period, Johnson's side came within inches of breaking gaining the advantage just before the interval. A Moxey long throw to the near-post found the intended flick from Hall, leaving Jake Andrews to send in a fearsome volley from eight yards which rattled the crossbar, with the home 'keeper well beaten.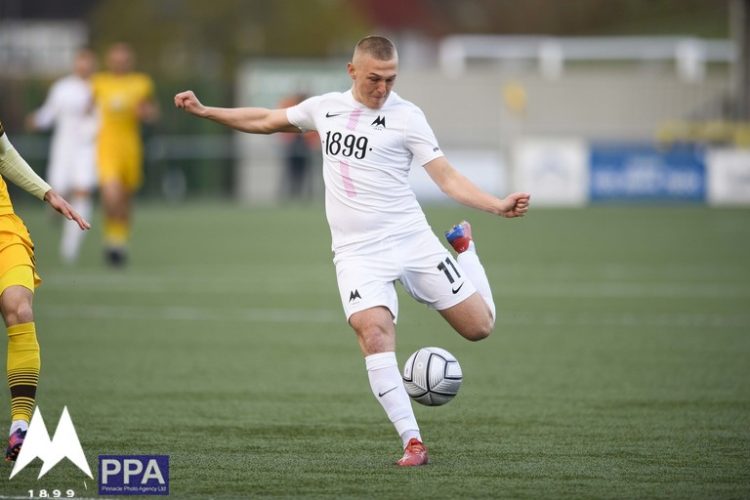 Perhaps frustrated at being level at the change of ends, Torquay wasted little time in trying their luck at the opposite goal.
An early Andrews opportunity from a tight angle may have caused Bouzanis little trouble, however he was called into urgent action in the 47th minute, as a Wright lay-off presented Lemonheigh-Evans with a good opportunity at the back post, however the home glovesman spread himself well to keep the scoreline blank.
The majority of the action continued to take place in Sutton's half, however Sam Sherring had to be alert to keep pace with the breaking Isaac Olaofe, the on-loan Bournemouth centre-half intervened when called upon though, as Covolan was left untested once more.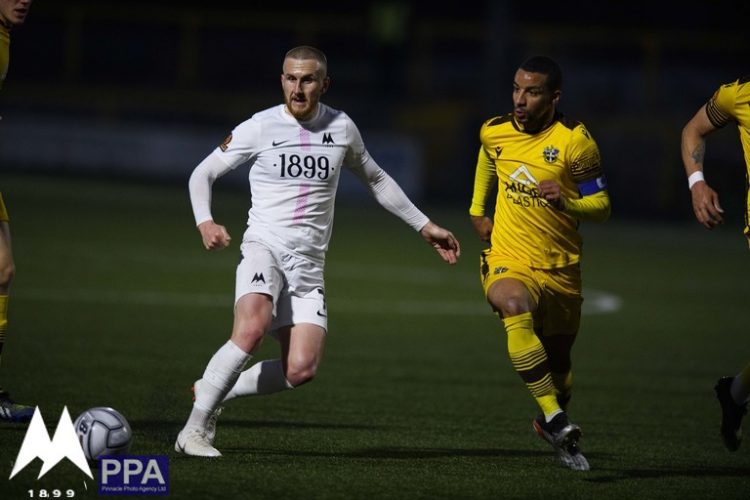 In contrasting fashion, Bouzanis continued to impose himself as United's nemesis, as a sparkling move by The Gulls just past the hour saw a Wright knock-down inside the box find Lemonheigh-Evans unmarked six yards out, however his firm volley was spectacularly kept out – once again – by the home stopper, just as the watching Yellow Army were set to celebrate.
Serving as a reminder of their danger, Sutton finally created a chance of merit in the 67th minute, as Olaofe used his strength to hold off Sherring on the right-hand side, before feeding the ball to Omar Bugiel by the penalty spot, however the chance wasn't taken, with a scuffed shot bobbling wide of the far post.
Then, with nine minutes remaining, Johnson's men got the goal they craved. With Lemonheigh-Evans robbed of possession on the edge of the box, the ball was recycled back to Randell on the right, with the Plymouth Argyle loanee sending in a cross into the box which Hall met with a diving header that finally beat the Sutton glovesman.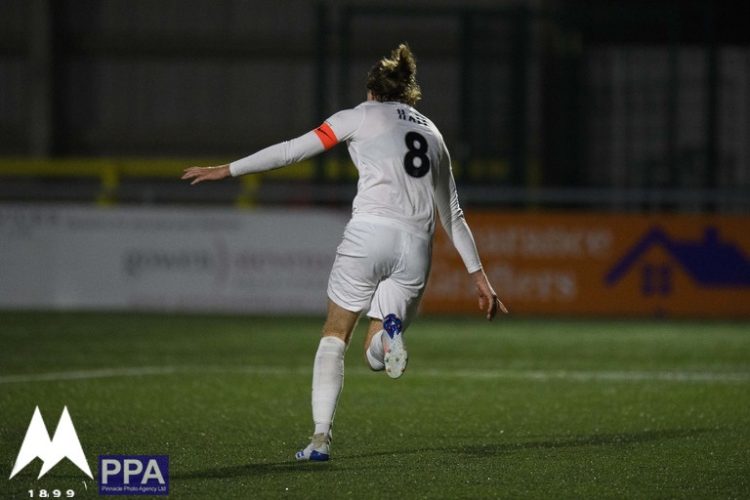 The adulation that met a real captain's goal showed what it meant to his side, and although a late free-kick just outside the box will have caused some nerves in South Devon households, Harry Beautyman's strike sailed well over, and with it went the hosts' fourteen game unbeaten record.
No one result will dictate the course of this season's National League promotion winners, however there can be no doubting the importance of this win is to The Gulls' cause.
SUTTON UNITED : 1. Dean Bouzanis, 2. Jonathan Barden, 5. Ben Goodliffe, 6. Louis John, 7. David Ajiboye, 9. Omar Bugiel (17. Tobi Sho-Silva, 90′), 10. Harry Beautyman, 15. Craig Eastmond (c), 20. Joash Nembhard (22. Junior Tiensia, HT, (28. Donovan Wilson, 81′)), 24. Robert Milsom, 25. Isaac Olaofe.
SUBS NOT USED: 12. Coby Rowe, 26. Aaron Simpson.
Yellow Card: Beautyman, 85′
TUFC: 33. Lucas Covolan (GK), 2. Ben Wynter, 7. Connor Lemonheigh-Evans, 8. Asa Hall (c), 9. Danny Wright (19. Scott Boden, 90′), 10. Armani Little, 11. Jake Andrews (4. Kyle Cameron, 79′), 12. Adam Randell, 16. Sam Sherring,  21. Dean Moxey (27. Ryan Law, 88′) 31. Joe Lewis.
SUBS NOT USED: 1. Shaun MacDonald (GK), 25. Billy Waters.
Yellow Card: Wynter, 90+4′